Caddo Parish Juvenile Court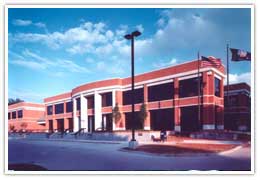 The Juvenile Court for Caddo Parish (JCCP) is one of four special juvenile courts (Caddo, Orleans, Jefferson and East Baton Rouge Parish) in Louisiana that has exclusive original juvenile jurisdiction. The Court hears juvenile delinquency cases, Family in Need of Services (FINS) - when children are ungovernable, truant or runaways - and Child in Need of Care (CINC) - cases when a child has been abused, neglected or abandoned. Although the Court must consider the "best interest of the child" in determining what dispositions would have a positive impact on the youth's behavior and welfare, JCCP has to balance its decisions with the concern for public safety. Additionally, the Court has domestic violence jurisdiction if there is a child involved and has jurisdiction for child support and adoptions. JCCP has nine specialty courts and provides oversight for the management of these programs -- Juvenile Drug Court, Family Preservation Court, Family Preservation Court II, Domestic Violence Court, Juvenile Mental Health Court, Truancy Court, Juvenile Traffic Court, Good Support Program (work court), and STAR Court (sex trafficking)
Juvenile Court Judges
Honorable David Matlock
Chief Judge of Juvenile Court
Division A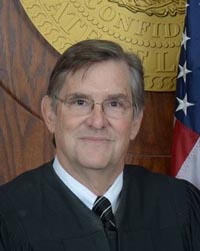 Chief Judge David Matlock obtained his undergratuate degree from Louisiana State University in Shreveport and graduated from Baylor University, School of Law. He was elected to office in 1995 and became Chief Judge for Caddo Parish Juvenile Court in 1999.
Honorable Natalie R. Howell
Division B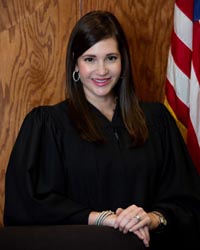 Judge Natalie Rhorer Howell graduated Magna Cum Laude from Louisiana State University with her Bachelor's Degree in 2003. She received her Juris Doctorate at the LSU Paul M. Hebert School of Law in 2006. She clerked at the 1st Judicial District Court of Louisiana for the Honorable Jeannette Garrett and the Honorable Scott Crichton. She was an Assistant District Attorney from 2007-2015 at the Caddo Parish District Attorney's Office in both adult court and Juvenile Court. In 2016, she began working for the John D. & Eric G. Johnson Law Firm, where she specialized in criminal defense for adults and juveniles. In November of 2020, Natalie was elected to the Caddo Parish Juvenile Court for Division B. She took the bench in January of 2021 and presides over Juvenile Delinquency cases, Family in Need of Services cases, Protective Orders, Juvenile Marriages, and Judicial By-Pass cases. Natalie presides over 3 specialty courts: Truancy Court, Juvenile Drug Court and Individualized Disposition Docket (Mental Health Court).
Her mission is to keep as many juveniles from entering the adult criminal justice system as possible starting as early as Kindergarten by combating truancy and providing children and families with the tools and resources to be productive adults in hopes of making Caddo Parish a community for which we can all be proud!
Honorable Ree Casey-Jones
Division C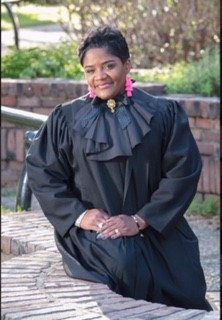 Judge Ree Casey-Jones earned a Bachelor of Arts in Mass Communication from Southern University in Baton Rouge in 2000, thereafter obtained a Juris Doctorate from Southern University Law Center, and was admitted to practice law in 2006. She is also a 2017 alumni of the National Judicial College in Reno, Nevada and has completed a judicial fellowship at Georgetown University in Washington, DC in November of 2019.
She was in the practice with her father, Billy R. Casey, before being elected to the Caddo Parish Juvenile Court on December 10, 2016. Her mission is to be a positive role model for all children in every aspect of her life and to administer justice with compassion and integrity for every family and every child.
LOCATION AND HOURS
1835 Spring Street
Shreveport, LA 71101
Phone: 318-226-6772
Hours: 8:00 a.m. - 5:00 p.m., Monday - Friday