Our Clerk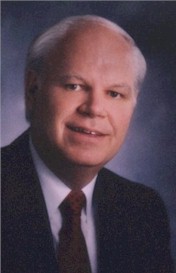 GARY LOFTIN
CADDO PARISH CLERK OF COURT
---
Gary is married to the former Marianne Dean and is the father of three girls, Holly and twins Annie and Amie. He graduated from LSU-S in 1975 with a B.A. He was employed by the Caddo Parish Clerk's Office in 1975 and was promoted to Chief Deputy in 1987. He assumed the office of Caddo Parish Clerk of Court on July 1, 2000 and was re-elected for terms beginning July 1, 2004 and July 1, 2008.
Gary is a Certified Clerk of Court and has been an instructor for the LSU Clerk of Court Institute for the certification of Clerks of Court and Deputy Clerks in the State of Louisiana. He is also an active member of the International Association of Clerks, Recorders, Election Officials and Treasurers, the Caddo-Bossier Association for Retarded Citizens, the Knights of Columbus, St. Joseph's Catholic Church, and Holy Angels.
Gary is a past president of the Board of Directors of the Louisiana Clerks of Court Association. He currently serves on the Association Board and the Retirement and Relief Board of the Louisiana Clerks of Court Association.
Gary's hobbies include golfing, coaching team sports, hunting, boating, and fishing.
---
For More Information Call:
318-226-6793
or
Email clerk@caddoclerk.com