The Property Records of Caddo Parish begin in the year 1839.

The Mortgage and Conveyance Index Books are kept in the Record Room of the Caddo Parish Clerk's Office. These Index Books are used by attorneys, title examiners, and the general public when researching land. The records are indexed by name and in order of time filed. The Index Books show the book and page number of the Mortgage or Conveyance Book that holds a copy of the original instrument. All copies have a date, time, and instrument number stamped on them. This instrument number is what is used when requesting a copy of the original instrument. Some of the different types of instruments filed in the Clerk's Office are Deeds, Mortgages, Right of Ways, Power of Attorneys, Judgments, and Tax Liens.
Cancellations, "Not Him" letters, and partial releases are completed in the Record Room and are signified on the instrument by a red stamp or a written notation.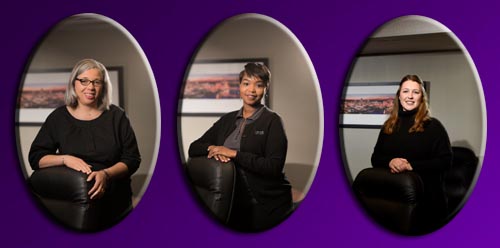 Deputy Clerks in the Record Room also run Mortgage Certificates for a cost of $20.00 for the first name and $10.00 for each extra name or spouse. A mortgage certificate is not a title examination. It is only a search of the mortgage records from date of purchase by the name provided as it effects the legal description provided. A Mortgage Certificate will show all outstanding mortgages or liens as it applies to the above and any outstanding judgment of tax liens for the last ten years. A Mortgage Certificate usually takes two days to complete.
Any applicable fees must be paid in advance.
Deputy Clerks in the Record Room can help find a document for you but cannot do a title search. They will, however, be glad to show you how to use our records and answer all questions that they can.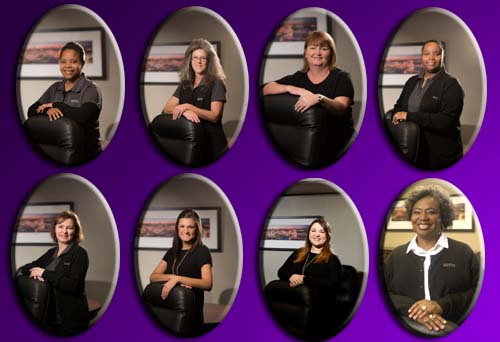 The Clerk's Office began indexing property records on the computer in the early 80's. We began scanning these records in 1995. Since that time, we have indexed conveyances back to 1914 and back scanned conveyances back to 1838. We are currently in the process of back scanning mortgages as well.
---
Foreign Investors Reminded of 90 Day Reporting Rule
Foreigners who have bought or sold agricultural land in Caddo Parish, have 90 days to report the transaction to the Farm Service Agency. The Foreign Disclosure Report must be filed if all or part of the agricultural land is sold, or the title is transferred to another person.
Under the Agricultural Foreign Investment Disclosure Act (AFIDA), all foreign owners of United States agricultural land are required to report their holdings, acquisitions, dispositions, leases of 10 years or more, and land-use changes to FSA. The Farm Service Agency (FSA) is responsible for monitoring how much agricultural land in Caddo Parish is owned or controlled by foreign individuals or interest.
The AFIDA requirement is still in effect and those who fail to report or who are late reporting could face a civil penalty of up to 25 percent of the fair market value of the interests held in the agricultural land.
For reporting purposes, agricultural land is defined as any tract of more than 10 acres now in farming, ranching, forestry, or timber production. This includes land in agricultural use when purchased, as well as land later converted to agricultural use. Foreigners who own or have an interest in 10 acres or less do not need to report unless annual proceeds from the sale of agricultural products grown on these acres exceed $1,000.
County government offices, realtors, attorneys and others involved in real estate transactions are reminded to notify FSA of all foreign investor land transactions.
---
Recording Fees Effective September 1, 2014
The Caddo Parish Clerk of Court accepts the following credit/debit cards for payment of local charges subject to the assessment of a convenience fee as allowed by law:
Visa
Mastercard
Discover
Beginning July 1, 2016, we will record ALL Property documents including Cancellations, Not Him Letters, Partial Releases, Notes, Tax Liens, etc. The recording cost will be $30 for the first page and $8.00 for each additional page. This is in addition to any other fees that are currently collected for these documents. Recording these documents will make it easier to locate related documents in our system, as well as aid us in implementing digital cancellations.
Beginning September 1, 2014, a $5.00 fee will be assessed for each recorded instrument for the Louisiana Clerks Association Portal, which will allow searching property records indexes across the entire state of Louisiana for no charge.
Conveyance or Mortgage:
$30.00 first page
$8.00 each additional page
Dual Recordings (Conveyance and Mortgage)
$55.00 first page
$16.00 each additional page
Oil, Gas, and Mineral Leases
$50.00 one page front and back
$66.00 two pages front and back
$8.00 each additional page
Subdivision Plats
$30.00 first page
$15.00 each additional page
Cancellations
$10.00 Original note, liens & prescription + $30.00 recording fee for first page + $8.00 each additional page
Recording of Cancellation Affidavits Created by Statute
$30.00 first page of affidavit
$8.00 each additional page
$10.00 cancellation
Mortgage and Lien Certifications
(For one definable property only)
$20.00 first name
$10.00 each additional name
$1.00 each exception above 10
Indexing
$5.00 per name over 4 names
Copies
$1.00 per page
Certification
$5.00 per document plus copy costs
On Line Computer Service - Yearly (January - December)
$360.00 per year
---
FORMS
---
Records Links
---
For More Information
Call 318-226-6780
or



records@caddoclerk.com